Denmark Studios is usually chromakey green but can be painted chromakey blue, white or any custom colour you require.
If you only need a small area painted let us know which wall and the area required.
Contact us to find out prices for painting.
We wont charge you any unnecessary repaint fees*.
If the previous shoot was a green screen & you need the same, you only pay a small touch up fee, not a full repaint!
For a blacked out studio, we have full length black drapes a floor covering.
*repaint will only be charged for custom colours or if walls & floor are unusable.
Make a general or booking enquiry »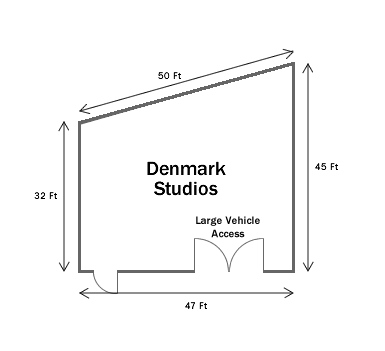 Download Our Studio Plan