Kino Flo Celeb 400 – Now at Denmark Studios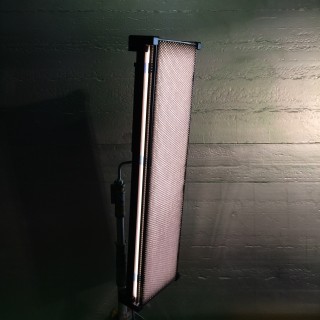 Denmark Studios is pleased to announce the arrival of the Kino Flo Celeb 400 to our stock list. The celeb 400 DMX LED is one of the largest LED soft lights on the market today. The Celeb produces a soft, wraparound light quality. It has a color temperature range from 2700 to 5500 kelvin & scores CRI 95 on the color-rendering index. It is the bigger brother to the Kino Flo Celeb 200. It uses the same controls & its smaller counterpart & is very easy to use.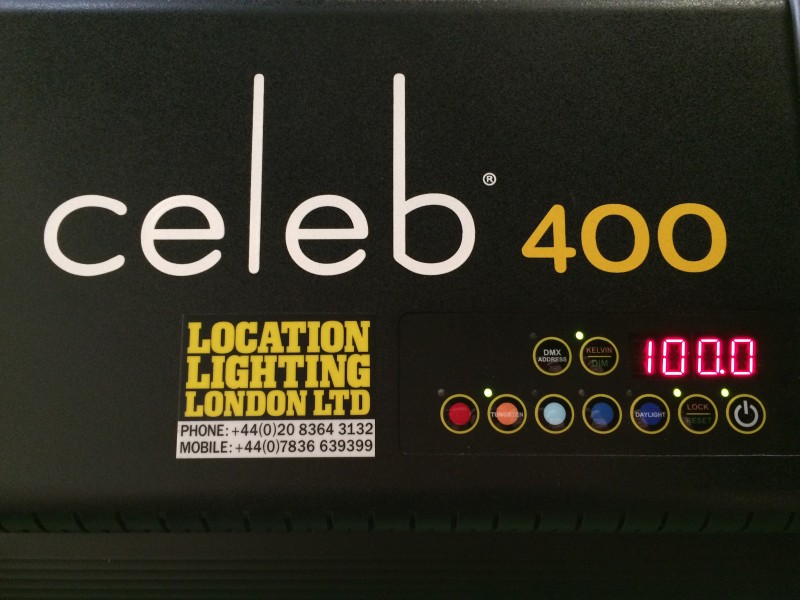 The Celeb 400 has five color presets & programmable color settings. The light levels remain stable with no flicker while changing color or level. The celeb 400 can run from mains 230v or a 24v DC battery. At 1.8 amps it delivers more light than a 1k soft box (4.35 amps). It comes with a removable gel frame & both 60º & 90º honeycombs & is available for hire now.
FEATURES:
• Kelvin presets and custom settings between 2700-5500K
• Universal Input 100VAC-240VAC or 24VDC
• On-board and DMX (Two Channel) dimming/Colour
• Flicker-free, dead quiet operation
• Centre Mount, Yoke Mount and Pole-Op
• Honeycomb Louver
• Gel Frame
• Five Kelvin programmable pre-set
• Dial-in colour temperature control between 2700-5500K
• Can use pre-set buttons to store custom Kelvin settings
• Light levels do not change when selecting Kelvin settings
• Colour-correct with high photo rendering index (PRI 95)
• Energy efficient draws less than .5A, 240VAC
• No colour shift while dimming
• All-in-one metal alloy design with built-in electronics
• Fixture includes Gel Frame and 90° Honeycomb Louver
• Honeycomb louver also available in 60°
• Lightweight, slim profile
• Mounts to stand or can hang easily from a grid
• Accessory moulded corners also used for four-point rope hang
Dimensions: 74 x 27 x 43cm
Weight: 14kg